Killingly Firefighters Make Quick Work of Evening Bedroom Fire
by Quiet Corner Alerts on 12-04-2022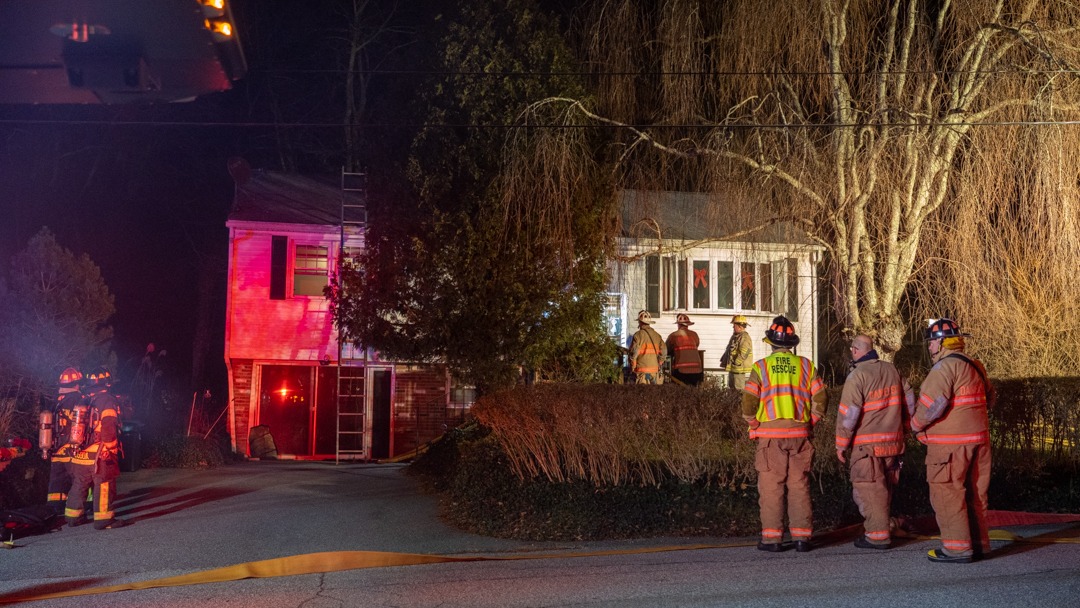 Killingly Conn. - Killingly Firefighters were able to extinguish a bedroom fire on Sunday evening before it spread throughout the home.
Shortly after 9:30 pm Sunday, December 4th, the South Killingly Fire Department, and the Danielson Fire Department were dispatched for a smoke condition in the building following a small bedroom fire that had been extinguished by the homeowner at 22 Hillside View.
South Killingly Fire Chief Travis Vandale told us, as units were responding the Quinebaug Valley Emergency Communications Center upgraded the assignment to a 1st Alarm working structure fire based on the caller seeing flames in the bedroom. Chief Vandale went on to say that on his arrival he found "an orange glow from a bedroom window but no visible flame from outside the residence". His first engine arrived minutes later, stretching an attack line into the residence, and making a quick knockdown of the fire prior to it spreading outside of the original bedroom.
KB Ambulance stood by on the scene but no injuries were reported during the incident.
The Killingly Fire Marshal's office is investigating the fire.
One resident was displaced for the night but did not require Red Cross services.
Agencies who responded, or were dispatched, to the scene included the South Killingly Fire Department, Danielson Fire Department, East Killingly Fire Department, Mortlake Fire Company, Attawaugan Fire Department, KB Ambulance, and the Killingly Fire Marshal.
For real-time alerts follow us on Twitter @QCA_Local and @QCA_NewEngland, or on Facebook Quiet Corner Alerts